Business Coaching to Help Grow Your Business
Being the Owner/Director of a business is not easy, even at the best of times. It can be a lonely place, and on occasions you may lose the vision you originally had for your business. At MI Accountants we provide some of the most practical business coaching in London.
We believe your business should be the vehicle that provides you with the personal life you want. Our business coaching will give you the direction you need. It will help your business grow, without it having a negative impact on your personal life.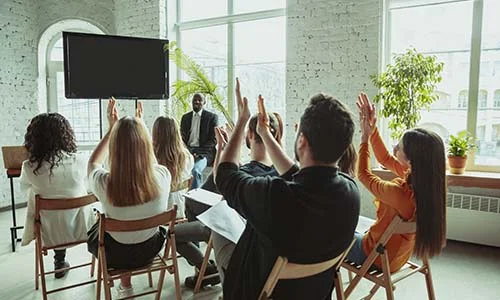 Our business coaching services will be your sounding board, an independent 'pair of ears' a business friend to challenge and cajole and help you achieve your short, medium and long term goals.
We will help you grow your business, and achieve those goals and objectives you thought were out of reach.
The majority of SME's in the UK do not have a Business Plan, are you one of them? Our One Page Success Plans are tailored to your pesonal objectives and bespoke to your business. You may need the plan to help with the overall objectives of your business, or perhaps you just want to focus on business growth. You may even be looking to launch a new product or service?. Our One Page Success Plans are flexible and will help you achieve these tyoes of objectives and much more.
Free 1-2-1 Coaching Session
You may be unsure, you may be asking the question "Is Business/Personal Coaching really for me or my business ?".
With this in mind we are happy to offer you a 'No strings attached' complimentary one hour coaching session. We believe the relationship between coach and client is built on trust and mutual respect. This FREE session will start to build this trust, and by the end of the meeting you will have a much better idea of my effective methods.
We take a very practical approach, and although the finish line may seem a long way off, we can help you achieve your objectives as we really enjoy helping make a difference to our clients and their businesses.
Call us on 020 3982 5031 to arrange your FREE 'no strings attached' one hour coaching session, or Contact Us Here